The world's largest antiquarian book fair returns to the Oakland Marriott City Center in downtown Oakland, February 10-12, 2017. The three-day event, sponsored by Antiquarian Booksellers' Association of America and the International League of Antiquarian Booksellers, features Thousands of Rare Books and Manuscripts; Special Seminars and Events; Hundreds of Booksellers From Around the World. Including a Special Exhibit from The Bancroft Library at the University of California, Berkeley highlighting California authors' notable contributions in genre fiction. For more information, visit www.cabookfair.com. Tickets are available online for a pre-event discount or at the door: $25 for a three-day ticket, including Opening Day. $15 for Saturday or Sunday (ticket allows re-entry all weekend).
Credit: Joseph Driste.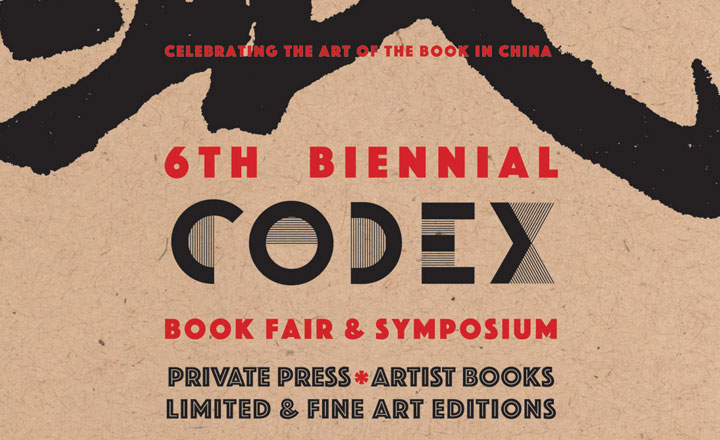 Codex VI Book Fair and Symposium will take place February 5-8 at the Craneway Pavilion in Richmond, California. The fair draws nearly 200 international exhibitors devoted to preserving and promoting the handmade book as a work of art in the broadest possible context. This year's symposium spans two days, Feb. 6-7, and the keynote speakers are Xu Bing and Lu Jingren, speaking to this year's focus on book arts in China; eleven artists from China will also be exhibiting. Tickets for the symposium are $300. Location: The Craneway Pavilion, 1414 Harbor Way South, Richmond. Fair Admission: $30 for a multi-day ticket; $10 for a single day; $5 for a student.
Courtesy of Codex.