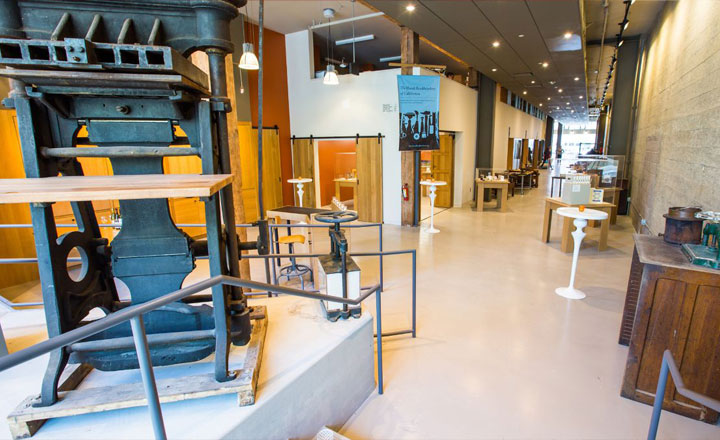 A growing collection of machines, books, and periodicals for bookbinders spurred Tim Janes on a heroic quest to offer an authentic nineteenth-century bookbindery experience to visitors. The museum holds an extensive collection of bookbinding literature and equipment. Located at 355 Clementina St., the ABM is only accessible via docent-led tour, Tuesdays – Saturdays from 10-4. General admission is $10.
To mark the 50th anniversary of the Arno River flood, the American Bookbinders Museum is pleased to host Books and Mud: the drowned libraries of Florence, an exhibition examining and commemorating the "Mud Angels" and the tools and techniques that were created to reclaim and restore hundred of thousands of books and documents devastated by the flood. Books and Mud is open to the public Tuesday – Saturday from 10-4; admission is free.
Courtesy of the ABM.